Our Flea Control & Removal Service
Not only do fleas annoy cats and dogs, but they also bite humans, causing skin irritation, allergies, and diseases like typhus and tularemia. So we recommend putting your pets on a flea and tick prevention, then calling the experts at MidSouth Termite & Pest Control, Inc to treat your property. This combination will ensure your family and four-legged friends are protected from fleas, especially during the warmer months.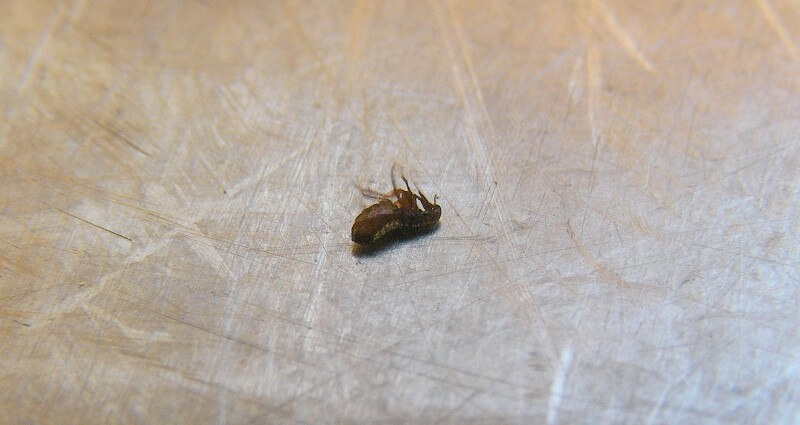 Our Unique Approach To Flea Control & Removal
The best time to begin a flea control program is in Spring before you get adult fleas. But if you're struggling with a full-blown infestation, fleas must be controlled at every stage of their life cycle. Our team at MidSouth Termite & Pest Control, Inc. knows how to kill adult fleas and prevent future generations from breeding, giving you the long-term protection you deserve. We begin with a complete inspection, inside and out!
We'll first determine the severity of the infestation by inspecting the entire property. If you're dealing with a flea problem, we'll move forward with our flea treatment checklist. Once you have completed the checklist we will inspect again to verify. Once we begin the treatment we will ask you to leave for a short while so that the misting and light spraying will have a chance to dry. With thorough preparation and our guidance we may only need one visit to rid your home of these vicious pests.
We'll carefully apply liquid residual and insect growth regulators (IGR) on all floor surfaces, paying attention to the areas your pets spend time. Not only does this approach kill fleas on contact, but it also interrupts the breeding cycle. Best of all, this method lasts for 4-6 months!
Did you know that you don't even have to own a pet in order to get fleas? All that is needed is for a flea infested animal like a dog, squirrel or raccoon to walk through your lawn and suddenly it's game on! Fleas can jump or fall off of an animal and attach themselves to the undersides of grasses or other foliage where it is moist and cool. There they lay waiting to hitch a ride on the next transportation like your socks or pant leg. Next you have them all over your house. That's why we will spray thoroughly outside your home up to 30 or 40 feet to eliminate these pests from your lawn. It also helps if you keep your grass cut during the hot summer months.
Why Choose MidSouth Termite & Pest Control, Inc?
We're passionate about helping people just like you get rid of unwanted pest problems. As such, we are proud to be the only pest control company in Columbia and Lexington promising excellence in value, service, and trust.
Frequently Asked Questions
10% Off Your First Pest Control Treatment
First time doing business with MidSouth? Get 10% OFF your first pest control treatment!
Flea Control
Call for Pricing
Flea Inspection
Interior Flea Treatment
Exterior Flea Treatment
Satisfaction Guaranteed
★★★★★
"I called for some information in possibly switching my termite control. Bob Lewis took the time to discuss with me cost and frequently asked questions. He was extremely pleasant on the phone. Although the pricing is only a few dollars more than what I currently pay, I was impressed with the fact that he wasn't trying to "make a sale" and truly put the best interest of the customer first. I HIGHLY RECOMMEND this company and Bob Lewis!"
- Collin W. in Columbia, SC
★★★★★
"Mid south pest control is professionally owned and managed and I am happy to use them to service my home! Bob, Joanie, Mike and all staff are fantastic. I found them through work as my employer uses their services and because I was so impressed, I have them service my home and will continue to. The chemicals are pet safe, I have 3, and have proved tried and true to keep crawlers away. I recommend."
- Heather A. in Columbia, SC
★★★★★
"We've used MidSouth for almost three years, and they are outstanding. Friendly, responsive, and most of all - thorough. They will do all they can do to get to the root of a pest problem - and then solve it. We've been so impressed and blessedly relieved (the roaches and mice are gone!) Thank you, Jennifer, Kyle, Bob, and all the folks at MidSouth."
- Langston M. in Columbia, SC