MidSouth Termite & Pest Control, Inc
Do you need pest control in Columbia, SC?
We've got you covered! Request an online quote to get the instant relief you need and long-term protection you deserve from pests in Columbia, SC.
Get Pest Control in Columbia, SC
Getting started is easy! Tell us about yourself, select your service, and get a quote in 60 seconds or less.
Columbia, SC's Most Dependable Pest Control Company
Columbia – the capital city of South Carolina –  is known for many things.  It is the home of the USC Gamecocks. And it is known for being HOT because of its humid continental climate. 
The city has promoted its "hot status" by being known as "Famously Hot." Unfortunately, the hot status attracts not just people but a variety of pests equally. Some of the most common wildlife & pests in Columbia, SC, are Ants, Bed Bugs, Cockroaches, Fleas or Mites, Hornets or Wasps, Mosquitoes, and Termites.
If any of these common pests have invaded your home or business property, give MidSouth Termite & Pest Control a call today and let our team of highly-trained pest control professionals help them find their way out!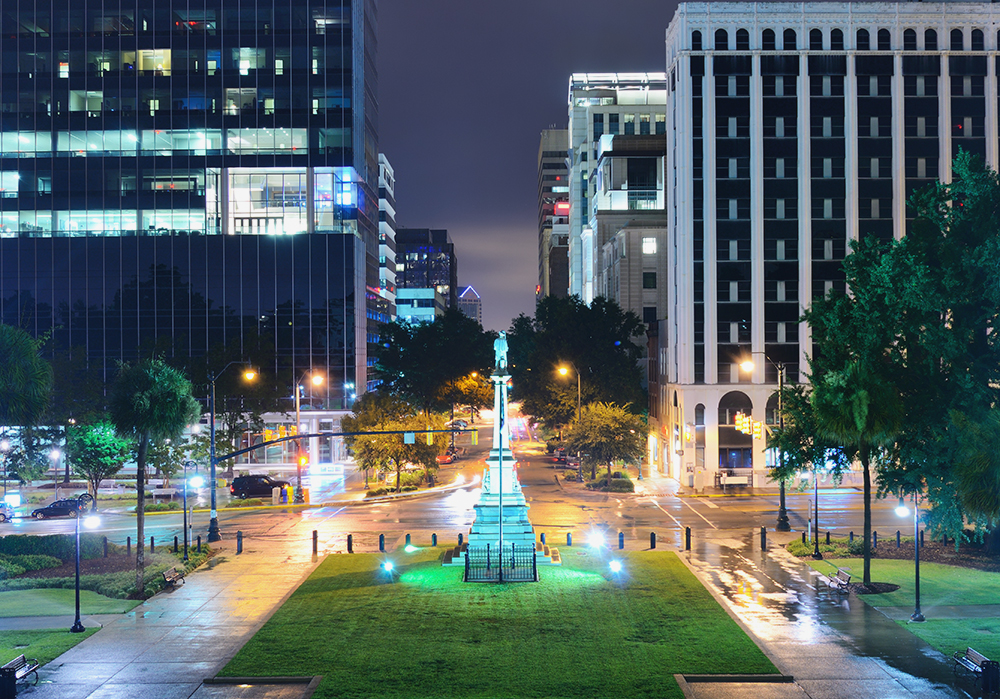 Happy Customers All Over Columbia, SC
★★★★★
"I called for some information in possibly switching my termite control. Bob Lewis took the time to discuss with me cost and frequently asked questions. He was extremely pleasant on the phone. Although the pricing is only a few dollars more than what I currently pay, I was impressed with the fact that he wasn't trying to "make a sale" and truly put the best interest of the customer first. I HIGHLY RECOMMEND this company and Bob Lewis!"
- Collin W. in Columbia, SC
★★★★★
"Mid south pest control is professionally owned and managed and I am happy to use them to service my home! Bob, Joanie, Mike and all staff are fantastic. I found them through work as my employer uses their services and because I was so impressed, I have them service my home and will continue to. The chemicals are pet safe, I have 3, and have proved tried and true to keep crawlers away. I recommend."
- Heather A. in Columbia, SC
★★★★★
"We've used MidSouth for almost three years, and they are outstanding. Friendly, responsive, and most of all - thorough. They will do all they can do to get to the root of a pest problem - and then solve it. We've been so impressed and blessedly relieved (the roaches and mice are gone!) Thank you, Jennifer, Kyle, Bob, and all the folks at MidSouth."
- Langston M. in Columbia, SC
Neighborhoods We Service in
Columbia, SC
You might be wondering, "are your pest control services offered where I live?" Well if you live in Columbia, SC you're in luck! We offer high quality pest and rodent control services to the following neighborhoods:
• Downtown
• The Vista
• Five Points/Devine Street/Shandon
• Lexington
• Lake Murray
• Harbison/Irmo/Dutch Fork
• Northeast/Clemson Road/Blythewood
• Fort Jackson
• Rosewood
• Olympia
• Forest Acres
• North Columbia
• State Street/West Columbia/Cayce
• St. Andrews/Broad and Bush River Roads
• USC/South Main
• 29201
• 29202
• 29203
• 29204
• 29205
• 29206
• 29207
• 29208
• 29209
• 29210
• 29211
• 29212
• 29214
• 29215
• 29216
• 29217
• 29218
• 29219
• 29220
• 29221
• 29222
• 29223
• 29224
• 29225
• 29226
• 29227
• 29228
• 29229
• 29230
• 29240
• 29250
• 29260
• 29290
• 29292